What are your daily challenges as IT Manager?
On a daily basis, I'm working in the biggest, except our London HQ, Revolut office located in Krakow, Poland. I'm leading the Tech Services Team that is responsible for IT support, hardware and software management for nearly 3000 employees worldwide. We are also looking after the tech side of our offices making sure that technology, security and network is on the highest possible level.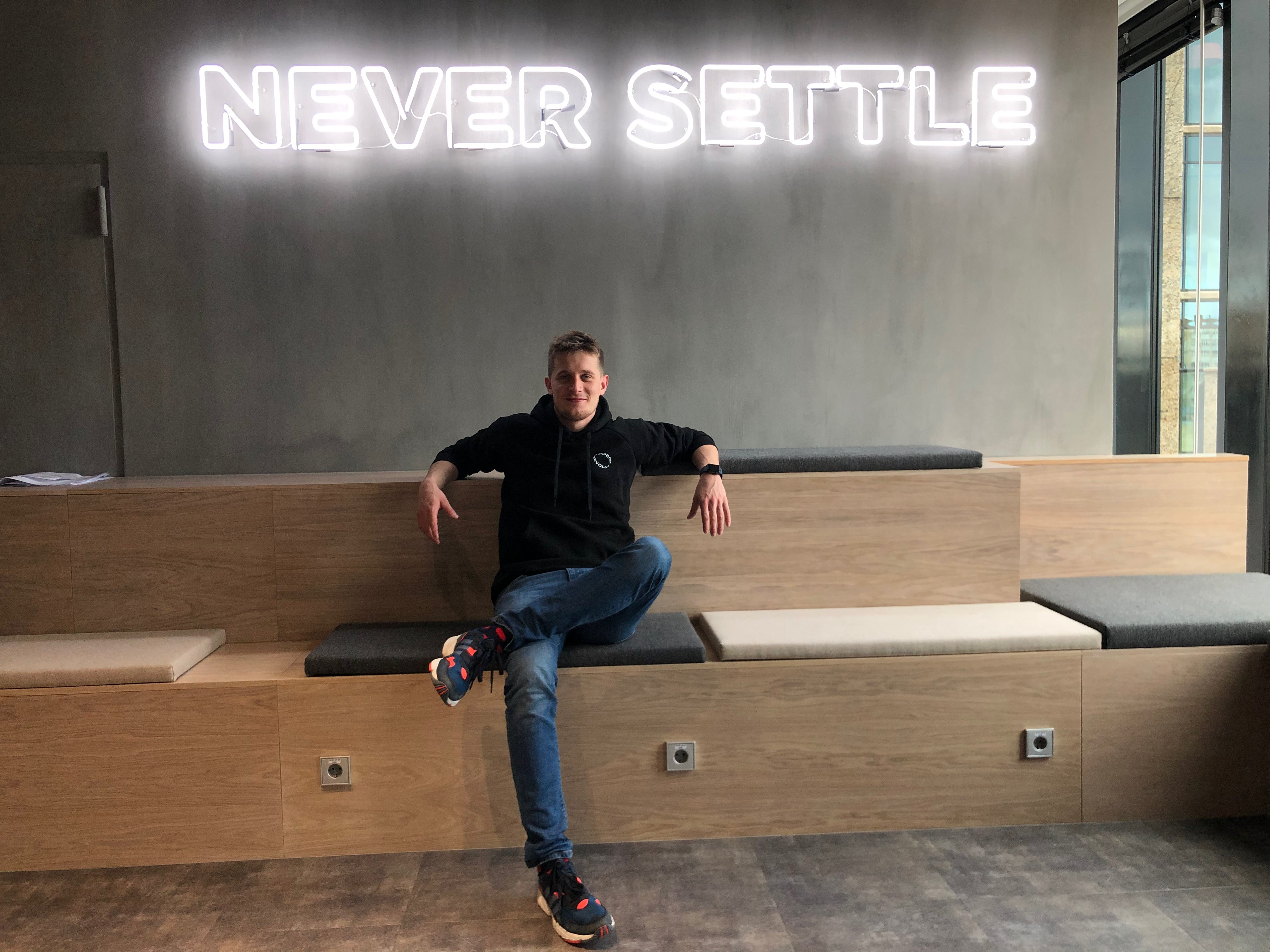 What are the biggest challenges you have faced in at work?
Revolut is a super dynamic environment. Because of rapid growth you have to be ready for new challenges everyday. Security and efficiency of our employees and data is the most important for us and because of that I need to stay focused all the time! That's super exciting but also challenging.
What has changed in your work in 2020?
Some people say that if they think about "last year" they mean 2019. They prefer to forget 2020. I cannot echo this as last year was super exciting for us as a company. Our growth didn't stop. Because of Covid-19 we have introduced remote working for all the employees within a couple of days making sure they have everything they need to get the things done. That included both hardware and software. We have also changed the way we want to work. RevLabs strategy (offices for collaboration) is our new approach. It requires huge tech involvement as we want to have the best offices in the world where people can cooperate and share nice ideas that will make Revolut products even better.
What kind of IT Manager are you? People Leader, Tech Leader, or Business Leader?
I would say a bit of everything but with the People Leader advantage. For me as a manager, the most important thing is support - if you show people that you are ready to help them, people start to trust you and give their best. And when I give feedback, I don't just do it for the sake of reaching the KPIs - I do it because as a manager, I think this can benefit the people on my team. Business and Tech areas are of course part of this as we are decision-makers about technology for our employees and offices which is a nice showcase of our tech company. My main goal is to build the best IT experience in the world. I want to be approached by people in the future, telling me that we gave them the best experience they've ever had.
Who is the IT Manager of Tomorrow for you?
IT Manager of tomorrow for me means someone who can change the way people see technology. For a long time now, IT has ceased to be just a reproductive work (such as, for example, presented in the IT Crowd series). IT is about changing the way people think, work and showing that technology is not something you should be afraid of but something that can help you to achieve great things.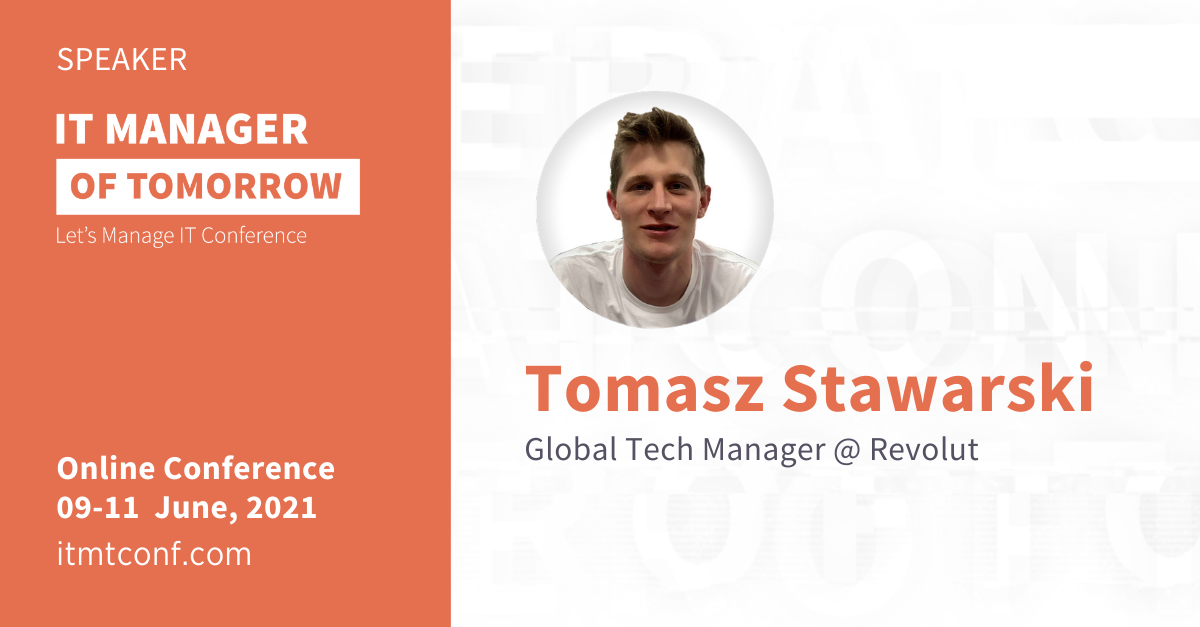 What is the most important thing an IT manager does?
IT Manager at the first place should be the People Manager. Steve Jobs said "Technology is nothing. What's important is that you have faith in people, that they're basically good and smart, and if you give them tools, they'll do wonderful things with them." - that's, in my opinion, the most important thing an IT Manager does.
What are topics in business management are close to you?
Technology is helpful in every area of business management. Cloud-based software helps in different business areas like Payroll, HR, Tech, and Finance. For a long time now I'm responsible for managing those and introducing new tools to the company. Scaling of the business when it comes to office technology fit-out is also a topic I'm really good at.
Topics to talk about with you at the conference:
I want to focus on the most modern technology approach to work and explain how - thanks to technology - Revolut is able to scale so fast. I'm part of the Workplace and Tech Services Team so I'm happy to also answer any questions regarding most modern office spaces as well.
One interesting fact about you that we do not know yet:
A long time ago I was a sports volleyball journalist for one of the biggest newspapers in Poland.
Using professional video and collaboration platforms, all lectures and workshops will be broadcast live. You will also get in touch with our speakers, attendees, and expo partners. You will have access to conference content not only during the conference but all year round. Click the button below and book your ticket now!