What are your daily challenges as IT Manager?
On daily basis, I take care of IT processes, integrate them, design new and constantly improve existing ones. A process is a powerful tool in transforming how value is delivered, how we can deliver things faster, easier, with lower risk and cost, so sometimes I transform the culture of the organization through the process.
What are the biggest challenges you have faced in at work?
The biggest challenge is to find a new way of doing what has forever been done in a certain way and then to convince people that we can do things differently to get better results. Usually, the first word in response to an improvement idea is "But historically…" and its regardless of the area being improved.
It is not an easy task at the beginning, but the good thing is that with successful changes done in the environment, more and more people trust that change is uncomfortable but it's the only way we can improve the situation.
What has changed in your work in 2020?
It did change a lot on the ground of face-to-face interactions or rather the lack of them. I am lucky to work in an industry that was ready for work from a remote location. I have always cooperated online with people from around the world so it did not seem like a big change at the beginning. But as an outgoing person, I have never planned on working fully remotely for a year. Lack of spontaneous, personal interaction at work impacts innovation, spontaneous discussion, and the entire informal layer of communication that we were used to. And it is so much needed in my work that is about innovation. I do not see myself doing this voluntarily for longer than we need to.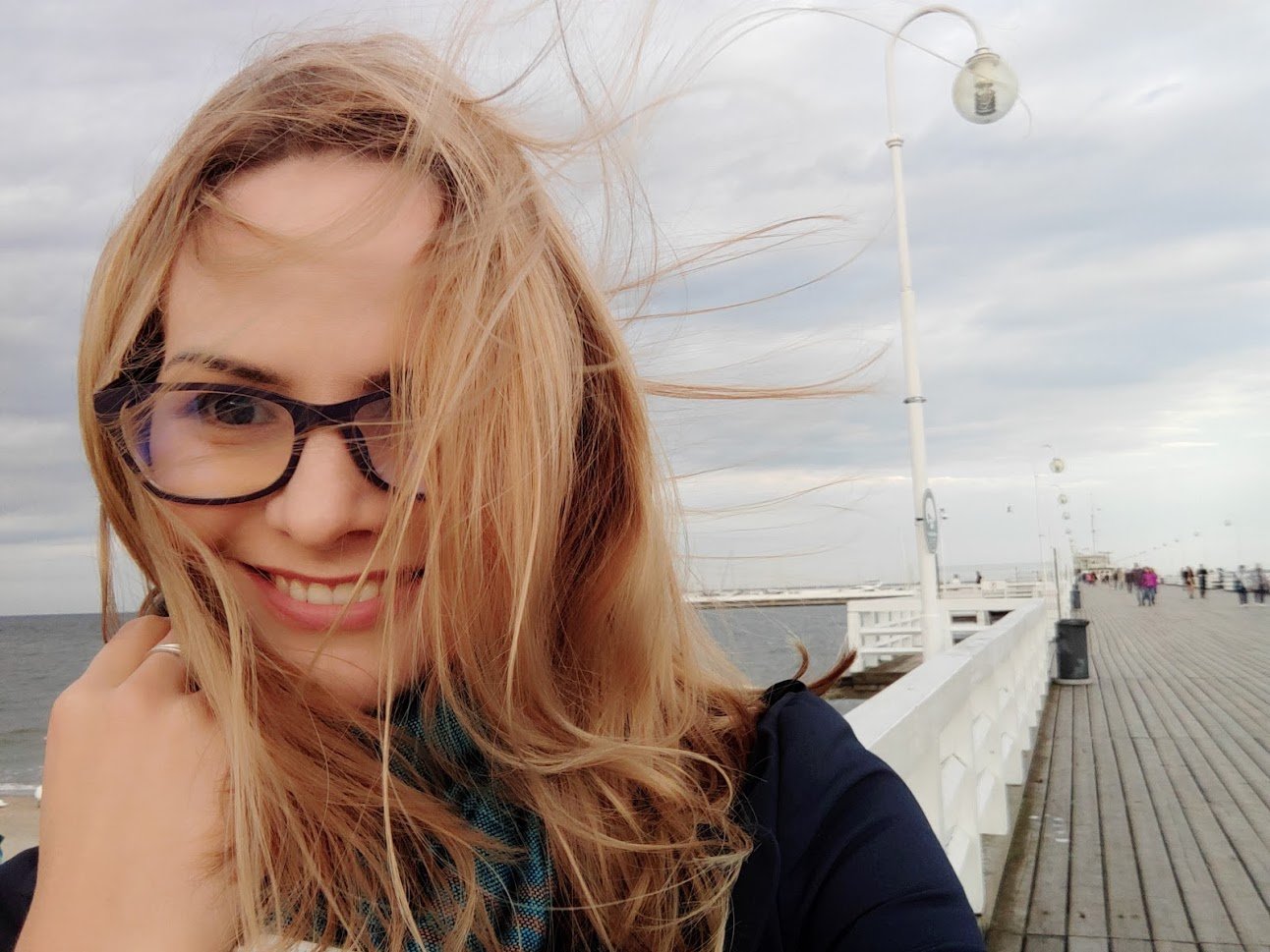 So since the very beginning, I have tried to remember that we are all in a different situation and need to be flexible. Everyone, literally everyone around the globe is in an unusual, new situation, working from home, homeschooling at the same time, dealing with health issues, lack of family interactions, and sadly sometimes also loss. Sometimes 15 minutes of friendly conversation during the meeting, few jokes can help people relax or just simply recall how good it is to have a team and that there is a lot to be waiting for to come back.

What kind of IT Manager are you? People Leader, Tech Leader, or Business Leader?
I would say a bit of everything but with the People Leader advantage. For me as a manager, the most important thing is support - if you show people that you are ready to help them, people start to trust you and give their best. And when I give feedback, I don't just do it for the sake of reaching the KPIs - I do it because as a manager, I think this can benefit the people on my team. Business and Tech areas are of course part of this as we are decision-makers about technology for our employees and offices which is a nice showcase of our tech company. My main goal is to build the best IT experience in the world. I want to be approached by people in the future, telling me that we gave them the best experience they've ever had.
Who is the IT Manager of Tomorrow for you?
I would say people leader as my work impacts people and how they work.

What is the most important thing an IT manager does?
IT Manager of tomorrow makes sure everyone can do their job, work in a healthy environment, and understands what brings value to the business they support. IT manager of tomorrow understands what is the strategy of the company, what is his/her role in that strategy and can decide on priorities based on this.
What are topics in business management are close to you?
Has a very good understanding of the company strategy and can communicate strategy-driven goals, priorities, and purpose of all of us being here. Builds good, competent teams out of smart people ensures they understand the purpose, know what and why we are doing, and then trust them to do the job. Scary part with this trust, I know 😉 But works!
Topics to talk about with you at the conference:
Anything but politics .
One interesting fact about you that we do not know yet:
I read obituaries. They remind me that we all impact people around us and it's up to us what this impact is.
If you want to get to know me even better - here you will find more in other publications:
1. ITMT 2020 Awards - Final presentation - Dominika Pacyna, Historia pewnej transformacji
2. ITWiz - Stworzenie w organizacji roli skoncentrowanej na procesach
3. Finał konkursu IT Manager of Tomorrow Awards 2020
Using professional video and collaboration platforms, all lectures and workshops will be broadcast live. You will also get in touch with our speakers, attendees, and expo partners. You will have access to conference content not only during the conference but all year round. Click the button below and book your ticket now!